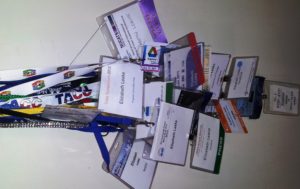 Check out our blog, latest activities and other news from Juthe field! 
Past Activities

URISC@SC17, Nov. 11-18, 2017 Denver, Colorado-US.
HPC On Common Ground @SC16, Nov. 11-19, 2016 in Salt Lake City, Utah-US.
Upcoming projects; funds pending
DIGI-FI@PEARC19 "Blockchain for Social Good" workshop, July, 2019
"Mother Africa's Journal" was submitted to the National Geographic "Explorer" Grant program, but they were not able to support it, unfortunately. We will seek alternate funding sources so that this project can move forward.
Presentations and Press:
The First International Conference on the Internet, Cyber Security, and Information Systems in Gaborone, Botswana May 18-20, 2016. 
Advancing Research Computing on Campuses (ARCC) 2016 meeting, National Center for Supercomputing Applications. Presentation: ARCC-March 2016
PAEPARD, July 14, 2015. The Platform for African – European Partnership in Agricultural Research for Development (Phase II) is to build joint African-European multi-stakeholder partnerships in agricultural research for development.
"It's Harvey Time" Dec. 14, 2015: Christine Harvey gave us a shout-out re: the Women in HPC feature. Thanks, Christine!
StartupHPC 2014 in New Orleans, as featured in iSGTW (now ScienceNode)
Presentation: StartupHPC-Leake-2014
University of Illinois 2013-14 Alumni News
STEM-Trek eScience Friendraiser, 2012
STEM-Trek Initial Presentation, 2012: STEM-Trek-LOOP
EU–US HPC Summer School in South Lake Tahoe, 2011.
Presentation and student testimonials: EU-US HPC Summer School-FINAL